A horror story happened when an errant fastball hit Justin Turner in the face during the Boston Red Sox vs. Detroit Tigers game.
Tigers starter Matt Manning had no intentions when he unleashed his fastball in the ninth inning of the afternoon. But Turner didn't have time to get out of the way as he rode up and caught him squarely in the face.
Turner went down and the coaches ran to the batter's box to meet him. A close-up shot of a bleeding Turner was captured on the broadcast.
CLICK HERE FOR PAYMENT SPORTS ON FOXNEWS.COM
The Red Sox released a statement updating Turner's status.
"Justin Turner was taken to a local hospital for further evaluation after being hit in the face," the Red Sox said in a statement. "He is being treated for soft tissue injuries and is being monitored for a concussion. He will undergo further testing and we will update as we have more information. Justin is stable, alert and in good spirits."
QUIKE HERNANDEZ REMEMBERS THE TIME HE WAS 'MY PANTS' DURING THE WORLD SERIES RUN.
As the Red Sox noted, things didn't look too good, but Turner may have avoided something important.
Although he will miss some time, there is no timetable for Turner's return to the Red Sox.
Boston signed Turner this offseason to be their designated hitter in his 15th MLB season. The 38-year-old is in his ninth season with the Los Angeles Dodgers, slashing .278/.350/.438 with a .788 OPS, 13 homers and 81 RBIs in 128 games.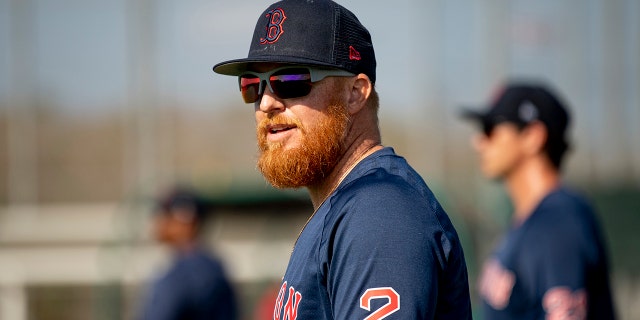 The Red Sox, like other teams that wanted the veteran this offseason, like his ability to get on base and hit situationally. He's also been a leader in the clubhouse the Dodgers have coveted since joining them in 2014.
Turner has been in MLB since 2009 when he debuted with the Baltimore Orioles. He made a name for himself with the New York Mets during his four seasons with the club. However, Turner's abilities at the plate flourished when he hit the West Coast.
RED SOX-BRAVES SPRING TRAINING GAME STARTED WITH A CLOCK BREAK.
For his career, Turner hit .289/.366/.466 with 164 homers and 663 RBI.
The Red Sox went undefeated in spring training with a 7-1 win over the Tigers. Ramiel Tapia, another offseason signing for Boston, hit his first homer for the Red Sox this spring.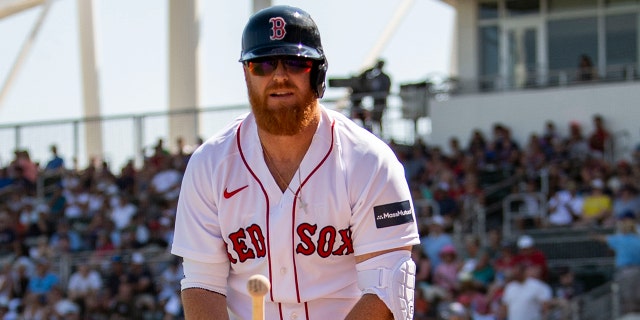 CLICK HERE TO GET THE FOX NEWS APP
Chris Sale also made his spring debut, giving up just two hits and going over two innings of work.