On Saturday night, the Boston Celtics and Atlanta Hawks had an intense game.
Marcus Smart and Trae Young exchanged words and tackled each other.
A fight broke out with less than 90 seconds left in the game. Young fouled Smart at the basket.
However, Young tried to land an additional kick to Smart's groin as the two began to go back and forth.
CLICK HERE FOR PAYMENT SPORTS ON FOXNEWS.COM
Before shooting, words were said to each other for a few seconds. Young then pointed at Smart's face near his eyes.
Smart was ejected and Young received a technical.
Referee Shawn Wright said Smart was ejected for "grabbing and tripping Trae Young," and Young was assessed a technical for the score on Smart's face.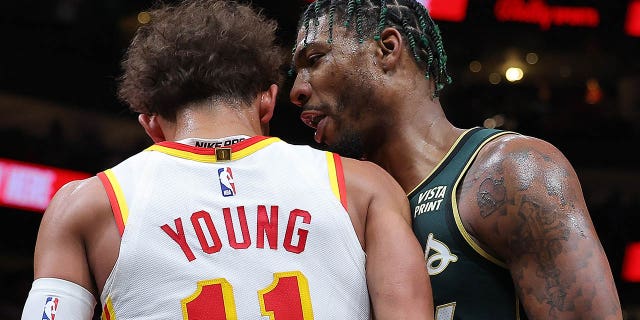 "His actions didn't rise to the level of throwing," Wright said of Young.
No punches were thrown during the brawl, which was broken up by almost everyone on the court.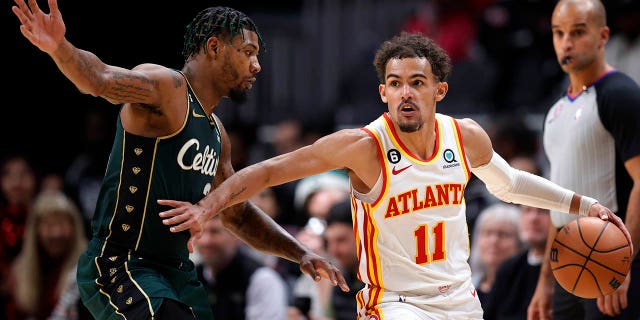 CLICK HERE TO GET THE FOX NEWS APP
The Celtics won 134-125 on the road.