New York Mets fans are holding their breath as Edwin Diaz injured his knee during the Puerto Rican team's celebration at the World Baseball Classic on Wednesday.
After securing their spot in the WBC semifinals, the team celebrated near the mound.
However, Diaz went down and the celebration suddenly turned dark.
CLICK HERE FOR PAYMENT SPORTS ON FOXNEWS.COM
Diaz was taken to the bad area, put in a wheelchair and taken to the clubhouse.
His brother, Alexis, who is in the team, came to the field and burst into tears.
If Diaz's injury is significant, the damage it will do to the Mets is incalculable.
Diaz was the closer last year, putting up historic numbers in baseball. He pitched to a 1.31 ERA last season, the lowest of his career, with 17.1 strikeouts per nine innings.
He finished ninth in NL Cy Young Award voting.
Diaz became a closer with the Seattle Mariners and was traded to the Mets before the 2019 season – however, his first season was a forgettable one. He had an ERA of 5.59, lost a job, and seemed to consistently drop the long ball. But it has undergone a significant change.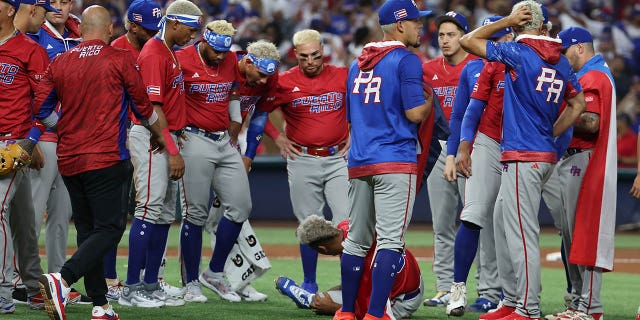 FRANCISCO LINDOR launches a helmet drive by teammates after an inside-the-park homer in the WORLD BASEBALL CLASSIC.
Since the start of the 2020 season, he has returned to normal with a 2.27 ERA and 257 strikeouts in 150.1 innings.
The Mets re-signed Diaz to a five-year, $102 million deal in the offseason, which was the ultimate reliever.
His walk-up music, "Narco" by Blasterjaxx and Timmy Trumpet, also gained a bit of a cult following, and there's now debate over whether it's better than Mariano Rivera's "Enter Sandman."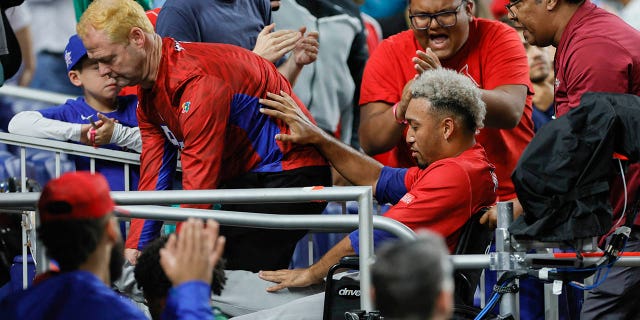 CLICK HERE TO GET THE FOX NEWS APP
The incredible Mets won 101 games last year, but fell short of the division title to the Atlanta Braves and were eliminated from the postseason in the wild card round by the San Diego Padres.
Diaz's Mets teammate, Francisco Lindor, is the starting shortstop for the Puerto Rican team.