Environmental Protection Agency Administrator Michael Regan said Friday that it is "unconscionable" for states to cover waste contaminated by Ohio's toxic train derailment.
"It's not allowed and it's not acceptable," he said, noting that there is no reason for states to block shipments of the type of waste that certified facilities handle on a daily basis.
Some states have tried to ban these shipments from going to hazardous waste sites.
Oklahoma Gov. Kevin Stitt said last week that he had stopped the derailment from coming into his state.
HAZARDOUS MATERIALS TRAIN DETROIT IN NORTHWEST ARIZONA
The governor's office did not immediately respond to Fox News Digital's request for comment.
In a letter to states, the agency said blocking shipments could violate federal law as well as the Commerce Clause of the U.S. Constitution, which limits the EPA's authority for states to stop the movement of hazardous waste.
The EPA told Norfolk Southern on Friday that it expects the rail operator to take legal action if it fails to ship the waste to certified disposal facilities.
"A state that blocks the shipment of this waste could prevent Norfolk Southern from complying with its CERCLA obligations, as well as the EPA's order against Norfolk Southern, which is illegal," Regan told The Hill. "We've made it clear with our government partners that East Palestinian waste has undergone more testing and more analysis than other similar waste routinely received at facilities across the country."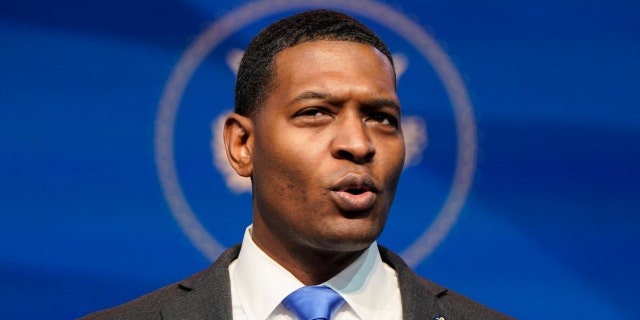 CERCLA, or the Comprehensive Environmental Action, Compensation and Liability Act, provides a Federal "Superfund" to clean up uncontrolled or abandoned hazardous waste sites, as well as accidents, spills, and other emergency releases of pollutants and contaminants to the environment.
KENTUCKY TRAIN DETACHMENT Derails 21 Cars, No Public Life Threat
Regan also noted on Twitter Friday that the cleanup after the derailment should be completed in about three months. So far, according to the EPA, crews have removed nearly 5,500 tons of contaminated soil and 7 million gallons of wastewater.
"But let me be clear: @EPA has ordered Norfolk South to clean up the mess it made – and no one should obstruct or prevent that cleanup as we return East Palestine to the beautiful community that the people of this beautiful community know," he wrote. "That's why I've instructed my team to send two messages: one to Norfolk South CEO Alan Shaw and one to EPA's co-regulators across the country. These letters remind both the company and our state partners of their legal obligations to manage waste."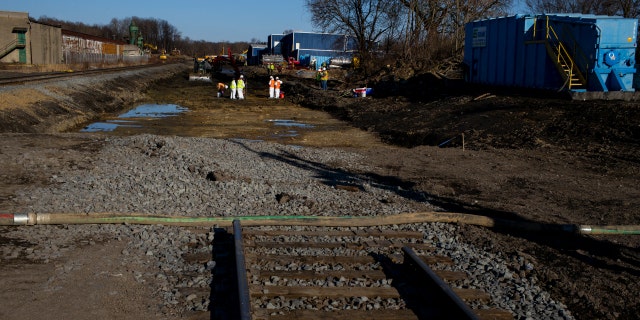 "The people of East Palestine should expect states, private companies and the federal government to work together to bring about the swift cleanup they deserve. That's what the EPA is aiming for, and we will not tolerate anything less," Regan said.
CLICK TO GET THE FOX NEWS APP
Previously, the EPA briefly halted the release of contaminated waste at sites in Michigan and Texas amid concerns about tracking where it was being shipped. Hazardous waste sites in Ohio and Indiana were also dispatched.
The Associated Press contributed to this report.